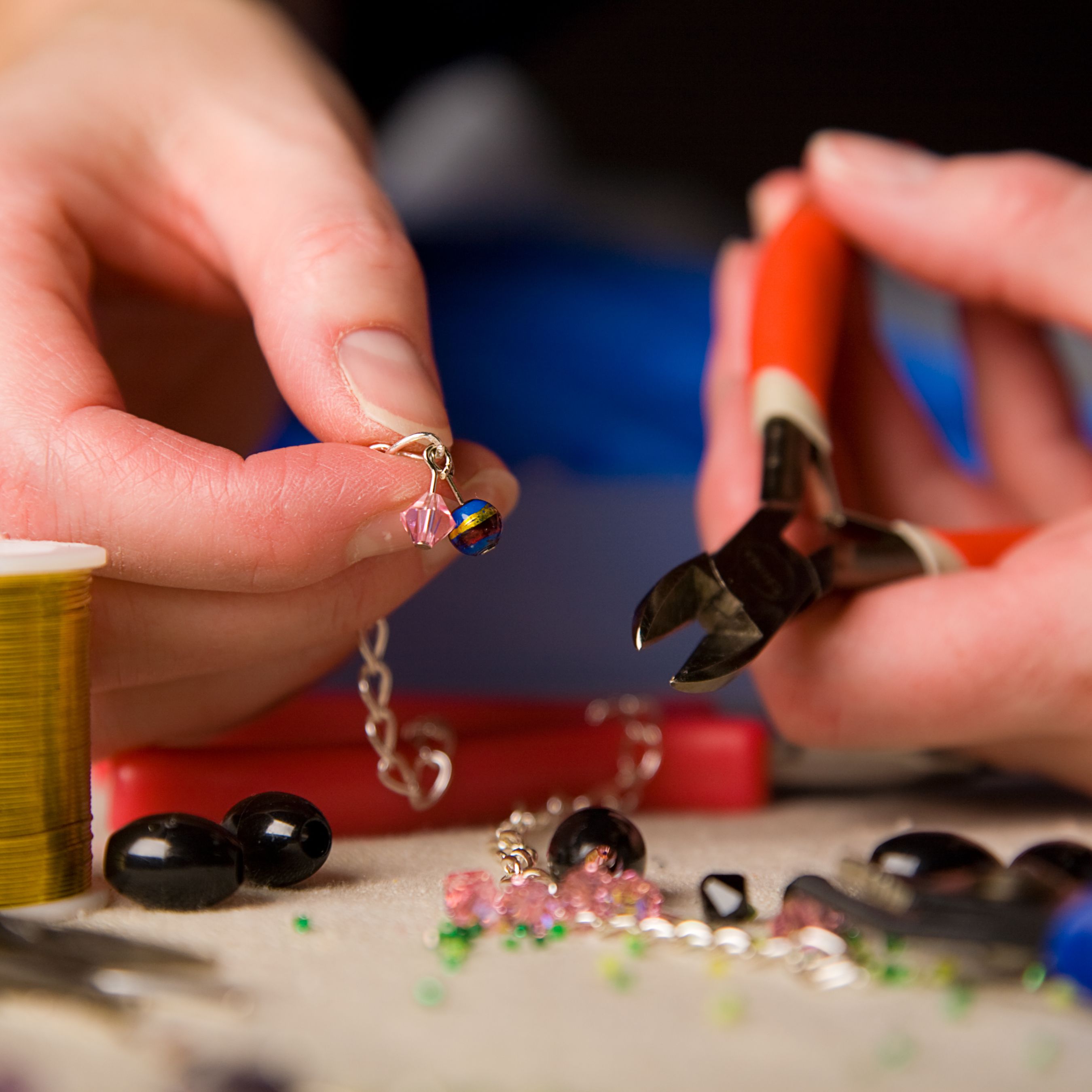 Jewellery Making For Beginners
DateMonday, 26 February, 12:45pm
LocationBishop's Stortford Methodist Church
PriceTickets from £25
About this event
Course Code: 23462
What is this course about?
You will learn how to use basic jewellery making tools and materials to design and create your own piece of jewellery. During each session a different piece of jewellery will be made including necklaces, earrings, brooches and bracelets.
Who is this course for?
This course is aimed at beginners who wish to learn a new skill so they can create their own unique pieces of jewellery.
Entry Requirements to do this course:
A basic level of conversational and written English. Reasonable motor skills, as you will be using tools and small jewellery making components.
How you will be assessed?
Through questions and answers, the completion of weekly learner reflection forms and a project completed during the session.
After this course you might like to… attend our various crochet or paper crafting-based courses.
Material supplied by Step2Skills
We will have a selection of beads and findings to choose from. Plus, tools that can be used during the session. Students are encouraged to bring their own old and broken pieces of jewellery, which can be used during the sessions.
Additional Information
The amount of time practising is totally up to you but the more you put in, the more you will get out of this course.
NOTE: This course is for Hertfordshire Residents Only - *With the exception of the registration fee, this course is fully funded by The Education & Skills Funding Agency for adults who meet a set criteria - please see further details under the 'Further Information' heading.
Venue
Bishop's Stortford Methodist Church
34b South Street
Bishop's Stortford
Hertfordshire
CM23 3AZ
Parking
There are only a few disabled permit parking bays close by on the street (more options on Sundays and in the evening) but we are only a short walk away from the Jackson Square car park (free parking on Sundays and after 6:30pm), exiting on foot from the Riverside exit and along the path at the side of M&S or Riverside Walk. The entrance to the carpark is via The Causeway (A1250).
Further information
*Except for the registration fee, this course is fully funded by The Education & Skills Funding Agency for adults who meet the following criteria:
A Hertfordshire Resident
Aged 19 years or older on 1st September 2023
UK National and lived in the UK for the last 3 years or EEA National with settled/pre-settled status and lived in the UK/EEA for the last 3 years
There are some exceptions to this, for example the Homes for Ukraine scheme. If you do not meet the above criteria, please contact us on 01992 556194 or email step2skills@Hertfordshire.gov.uk